Suitable for hard alloy extrusion, for example for 7 series, it will be the best choice for use MSGC GROUP indirect aluminum extrusion press. During indirect extrude process, the die is located in front of a hollow stem and pushed against the billet by the forward movement of the container closed at the back. There is no relative movement between the billet and the container.
MSGC GROUP has created different solution for press cycle with fixed or moveable die for indirect extrusion of Aluminum, Copper, silver or Brass, with single action or double action.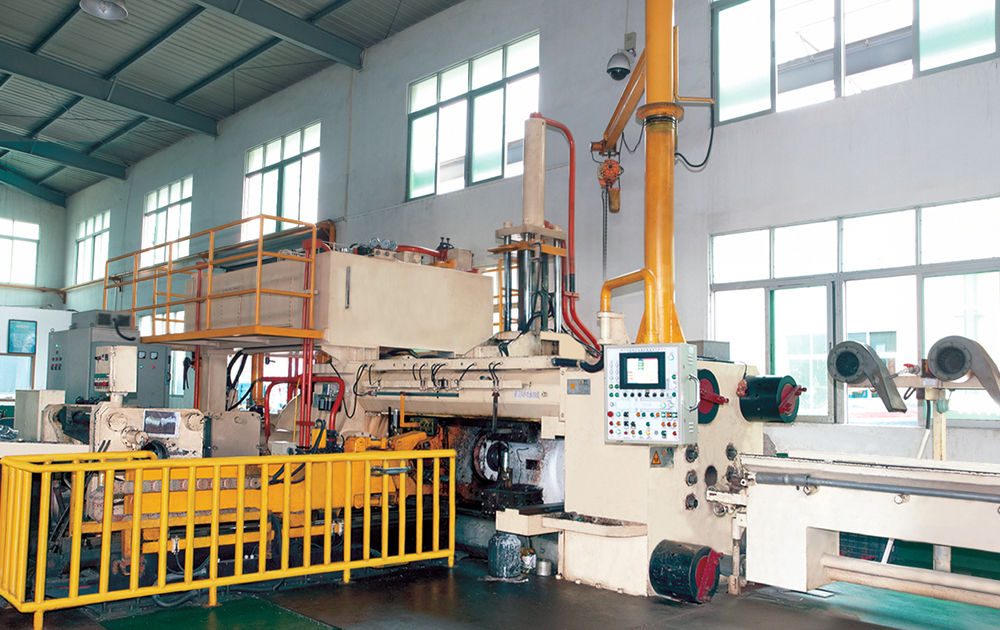 ADVANTAGE OF MSGC GROUP SEAMLESS TUBE EXTRUSION PRESS
Pre-stressed tie rods
Aligned and Shear cut with butt-knocker.
Compact hydraulic module.
Automatic lubrication for shear blade, billet and dummy.
Allen-Bradley PLC control, Pro-face Touchscreen.
Peladora para quitar la piel de lingote de aluminio.