Short stroke, front loading type with pre-stressed tie-rods between the main cylinder platen and the die platen.
The main and auxiliaries pumps will be installed on the ground and the manifolds will be above the tank.
The main cylinder is made of forged steel C35E4.
MSGC GROUP has created different solution for DOUBLE CONTIANERS ,by replacing the containers can use 2 different size of billet and die for extrusion, get more size range in the aluminum profiles.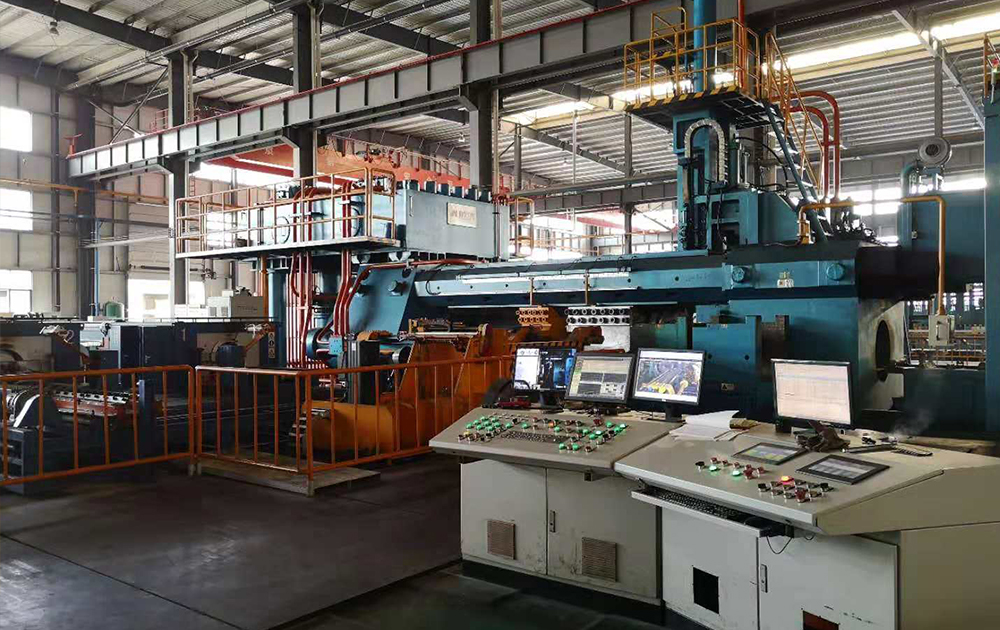 ADVANTAGE OF MSGC GROUP SEAMLESS TUBE EXTRUSION PRESS
Saving cost and space for keep 2 presses, with only 1 press can work with 2 different aluminium billet size.
Container heaters are directly in contact with the container (4 control zone and 4 control thermocouples).
Dead circle time less than long stoke type.